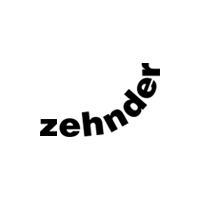 The Zehnder Group offers a wide range of heating and cooling solutions from decorative radiators to radiant ceiling panels and comfortable heating and cooling ceiling systems.
The vast and clearly structured product range of the Zehnder Group offers the right product, system or service for a variety of projects. From new builds to renovations, from detached homes to commercial and industrial premises. The Zehnder Group has a long history of providing systems for comfortable indoor ventilation. Energy-efficient with a high heat recovery rate for new builds and renovations of single family homes, apartment buildings and commercial buildings in the public and commercial sector. The heat exchangers ensure energy-efficient heating of the air in closed rooms and are thus responsible for a comfortable climate. The air cleaning systems provide clean air in buildings with especially high dust levels.
Special design radiator
Zehnder Group offers individual decorative radiators for bathrooms and living rooms to suit any ambience. Designer radiators from Zehnder Group not only make a home warmer, they add an unmistakable look and feel.This is hardly surprising, as they are the work of well-known designers. But with Zehnder Group you also get the performance you need – whether it's in the bathroom, kitchen, WC, home exercise studio or hobby room.