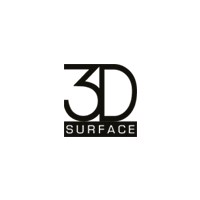 3D SURFACE comes to life and grows in 2011 after years of research and development with the intent of creating, producing and commercializing decorative surfaces having a strong aesthetic and emotional merit. The possibility of using the surfaces in any kind of space, thanks to the development of special ceramic materials, allows the project manager to think and develop every kind of solution. Thanks to the sophisticated design and the use of materials that have been developed specifically, such as fibre-reinforced ceramic mortar solutions, the surfaces can be used in any kind of space.
It is possible to choose products having the effect of an authentic reproduction of reality rather than abstract surfaces, the result of imagination and contemporary artistic trends
The surface comes alive.
The laying of the tiles is very simple and carried out by sticking them; once the connections between the tiles are plastered the surface appears smooth and continuous. The products are enhanced by light, the thickness gives space to shadows.