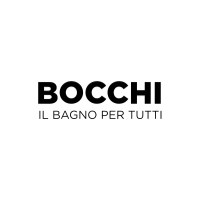 Since 1950, BOCCHI has been merging modernity and people-centeredness with the motto "il bagno per tutti" (the bathroom for everyone). The company specializes in the production and sales operations of various product categories, including ceramic sanitary ware, Care & Comfort products for the elderly and disabled, bathroom and kitchen faucets, bathroom furniture, bathroom accessories, bathtubs, and shower enclosures, as well as concealed cistern systems, all with a focus on high technology.
The Endless Journey of Storytelling Designs
BOCCHI continues its journey that started with ceramics and clay, now as a leader in the bathroom product sector, with a strong sense of responsibility towards society and nature. The brand's design motto is to create products with stories, transcending the mere object and turning into a holistic experience in our age when design thinking goes beyond just objects and products. BOCCHI serves as a reference point in the industry standards with innovative environmental-friendly products designed to reduce water consumption, material and technological innovations aimed at ensuring top-level hygiene conditions, and fresh ideas that bring years of experience in comfort and aesthetics to today's design world.