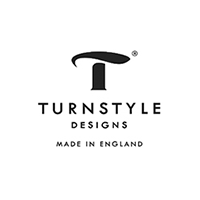 Turnstyle Designs was founded in 1992 by Steve Roberts in the glorious North Devon region of England. The company is now one of the largest employers in the area and operates from its purpose-built factory in Barnstaple, employing a wealth of talented individuals including craftsmen, engineers, and salespeople. Turnstyle Designs takes great pride in producing and delivering the world's finest door and cabinet hardware, known for their quality and design. As proud recipients of The Queen's Award for Export, a prestigious business award, the brand exports over 75% of its products to dealer partners in more than 30 countries worldwide.
The essence lies in exceptional aesthetic details.
A handle, much like a button on a coat, can either enhance or detract from a great room or piece of furniture, and it should be as functional as it is visually appealing. Turnstyle pays attention to every little thing it does, values the importance of details, and believes that every aspect of its business should adhere to this philosophy. In addition to innovative and beautiful products, Turnstyle takes pride in providing services built on the highest quality standards.