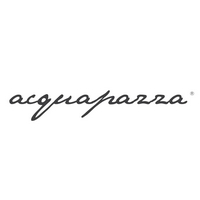 Acquapazza is a brand born from the idea of Bruna Buglione, combining design aesthetics with functionality. The passion for design and unwavering commitment to customer satisfaction are reflected in the meticulous work of our highly professional team and projects. With a mission focused on quality and mass production, Acquapazza offers high-performance, finely crafted items. Each product is created using a combination of high-precision mechanical processes and manual finishes, always tailored to the individual order.
Timeless Tailored Creations
The opportunity for personalization, expressed through materials, finishes, colors, and models, allows for the development of entirely bespoke furniture concepts. The main themes of the collections are driven by creative passion and high-quality designs. The range of elements includes bathroom accessories and furnishings specially crafted from DuPontTM Corian. All products are meticulously designed down to the finest detail and undergo testing in the production laboratory of our ten-year partner, DuPontTM.