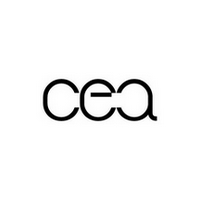 CEADESIGN, making its initial foray into bathroom design and technological advancement in 1984 within the plumbing and heating sector and later with design faucet sets for homes, is a leader in the culture of steel, the material best represented by the CEA brand. The brand, guided by principles rooted in innovation, product quality, sustainability, and production efficiency, encompasses a wide range of products using recyclable stainless steel, from bathrooms to kitchens, showers to ventilation, and everywhere in between.
Products Crafted with Skill and Vision
CEADESIGN products, skillfully forged from 100% recyclable AISI 316L stainless steel, are renowned for their longevity and exceptional hygienic properties. They exhibit resistance to external factors, low environmental impact, and responsible use of natural resources, all as a result of a precision mechanical process. The company's strong environmentally-friendly vision and the uniqueness and extremely high quality of its products enable versatility, competence, and efficiency for professional figures. The outcome is a product with pure forms, timeless design, and robust technological value, meeting market needs and satisfying today's discerning customers.