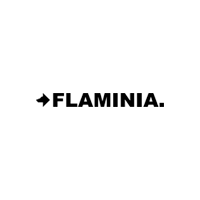 Ceramica Flaminia was founded in 1955 in Civita Castellana, a territory historically known for its ceramics since ancient times. At that time, the entire production process was by hand, but Ceramica Flaminia quickly grew and evolved thanks to the passion and competence of its founders.
According to Flaminia the bathroom is the fulcrum of the home, an intimate space to furnish in detail. No longer a bathroom but a living space where every single element is a result of a project far from the classical and conventional codes that have conditioned the sector for too long. A innovative vision that has pushed Flaminia , especially during the 90's, to involve famous international designers exploring the expressive valance of ceramics and creating collections that unite technical performance and emotion with the ability to determine new trends and invent new modern languages.
Known all over the world
The appreciation on behalf of the critics is accompanied by a growing response from the market. Italy absorbs 70% of the production. Abroad, Ceramica Flaminia registers an important presence in Europe, the United States, Canada, Australia , China and Japan.
SN Project Design is proud to bring Ceramica Flaminia collections to the Turkish market.