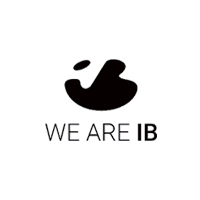 IB RUBINETTERIE  boasts twenty years of experience in the high end tap and bathroom accessories industry. Founded in 1985 IB is a young and dynamic family run business, which sees its values and objectives in quality, functionality, design and ecological sustainability. The numerous lines signed by IB orihinate from the company's Research and Development Centre. It is a place where designers and technicians, creativity and innovation meet, where the concepts of attention to details and technology do not stay abstract, but take shape in avant-garde items.
The company's culture finds its real foundation and its utmost expression in a direct relationship with the staff both inside and outside the company. The job of technicians, management, agents is thought of in all stages to provide the customer a quality service which starts with design and ends at the retailer. 
Healthy products
The need to manage and deal with different needs in many countries in 5 continents puts us in the position of not being able to accept anything but the best quality and offer this as minimum standard of production. For this reason IB offers all of its products using the material without zinc and leadfree without worrying about the fact that this may or may not be an obligation or less in a country.