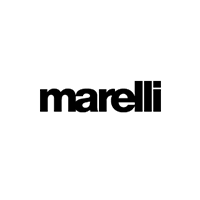 Founded in the furniture region of Brianza in the 1960s, Giulio Marelli Italia Spa has evolved from a craft workshop producing wooden frames into an international upholstered furniture manufacturer. The brand specializes in creating high-quality, comfortable, and stylish furniture, crafting sofas, armchairs, coffee tables, dining tables, and chairs for living spaces.
Designs with Character Beyond Products
Giulio Marelli Italia Spa offers three distinct collections that encompass all aspects of interior decoration: Living, Contract, and Luxury. Each collection is interconnected by a common theme and adapts the highest quality design and materials to suit the environment. Catering to homes, offices, restaurants, hotels, whether for more classical and elegant settings or younger and informal spaces, the brand suggests furniture that prioritizes quality at every stage of production.
Materials such as foams, wood, steel for frames and bases, valuable marbles from around the world, various techniques to create different surfaces with glass and metal, elegant leathers, and fabrics with specific technical features all carry a character beyond the materials themselves, reflecting the brand's nuanced aesthetic sensibility.